Activate Your IDSecure Account Features TODAY!
---
Your IDSecure checking account is about to work for you.
Now it's time to start taking advantage of the benefits and features your account offers:
IDPROTECT® – identity theft monitoring and resolution services1 for you and your joint account holders includes: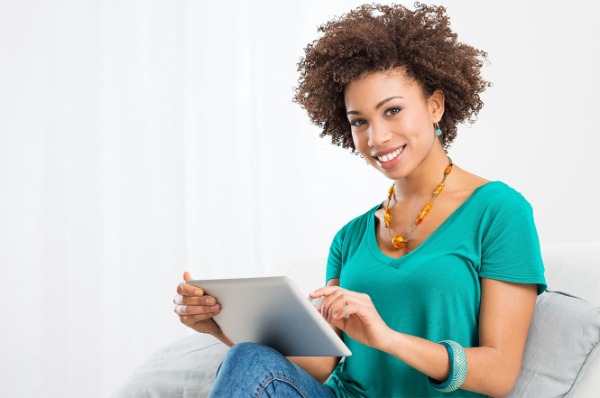 Up to $10,000 Identity Theft Expense Reimbursement Coverage2

 

– to cover expenses associated with restoring your identity.

 

Fully Managed Identity Theft Resolution Services

 

– access to a dedicated fraud specialist assigned to manage your case until your identity is restored.
Credit File Monitoring

 

– daily credit file monitoring and automated alerts of key changes to your single bureau credit report.

 

(registration/activation required)
Identity Monitoring

 

– Monitoring of more than 1,000 databases and public records to identify suspicious activity, including credit header information, phone records, United States Postal Service records, and more.  A risk rating is generated with each monthly scan and if your scan reflects a high-risk score, you will be notified.

 

(registration/activation required)
Credit Report

 

– ability to request a single bureau report every six months or upon opening a resolution case.

 

(registration/activation required)
Credit Score3,4

 

– ability to request a single bureau score every month.

 

(registration/activation required)
Debit and Credit Card Registration -

 

Register your credit, debit and ATM cards and have peace of mind knowing you can call one toll-free number to cancel and request replacement cards should your cards become lost or stolen.

 

(registration/activation required)
Credit Score Tracker4

 

– Receive valuable insight into your credit score3
Online Identity Theft News Center

 

and Valuable Phone and Web Resources

 

(registration/activation required)
Financial Wellness 360°

 

- Access your financial wellness platform with unlimited one-on-one coaching, interactive courses, videos, booklets, infographics, and more to help maximize financial wellness.

 

(available online only)
Up to $10,000 of 24-hour Accidental Death & Dismemberment Insurance2 – Receive up to $10,000 of 24-hour Accidental Death & Dismemberment Insurance. (Coverage divides equally on joint accounts and reduces by 50% at age 70.) 
Cellular Telephone Protection2 – Receive up to $300 of replacement or repair costs if your cell phone is stolen or damaged, in the U.S. and abroad. $50 deductible applies.  Up to two claims per twelve month period.  Covers up to three phones on a cellular telephone bill.(Cellular telephone bill must be paid through this account.)  
---
Registration and activation are easy!
Go to cblaf.clubchecking.com or download the Club Checking mobile app. Enter the access code given to you during account opening, then simply follow the step-by-step instructions to register and activate benefits. (You must be an enrolled customer to utilize this website link.)
Once you are registered, continue to access your benefits online at cblaf.clubchecking.com or with the Club Checking mobile app! (You must be an enrolled customer to utilize this website link.)
You may also call 1-866-210-0361 for questions related to any of the benefits, or for assistance with registration and activation. (You must be an enrolled customer to call.)
---
Disclosures:
1 Benefits are available to personal checking account owner(s), and their joint account owners subject to the terms and conditions for the applicable Benefits. Some Benefits require authentication, registration and/or activation. Benefits are not available to a "signer" on the account who is not an account owner or to businesses, clubs, trusts, organizations and/or churches and their members, or schools and their employees/students.
2Special Program Notes:  The descriptions herein are summaries only and do not include all terms, conditions and exclusions of the Benefits described.  Please refer to the actual Guide to Benefit and/or insurance documents for complete details of coverage and exclusions.  Coverage is provided through the company named in the Guide to Benefit or on the certificate of insurance.  Guide to Benefit and insurance documents are enclosed. If you wish to name a beneficiary for your accidental death and dismemberment insurance coverage, please complete a beneficiary form.  If there is no designated beneficiary on file, benefits will be paid according to the Master Policy.  As an eligible account holder, you are enrolled as a member of the Econocheck Association, of which your financial institution is a sponsor.  For more information, please visit cblaf.clubchecking.com or call 866-210-0361.  Insurance Products are not insured by the FDIC or any Federal Government Agency; not a deposit of or guaranteed by the bank or any bank affiliate.
3Credit Score is a VantageScore 3.0 based on single bureau credit data.  Third parties may use a different VantageScore or a different type of credit score to assess your creditworthiness.  Once you have activated credit file monitoring, you may request your credit score.  Once you have done so, you will have access to your score on a monthly basis.
4 Credit Score Tracker:  Once credit file monitoring has been activated and you have requested your first credit score, you may request a new credit score each month to be plotted on your Credit Score Tracker graph.  Monthly email notifications will be sent to let you know when your new score is available.